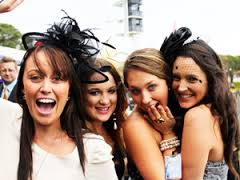 Australia is the sixth largest country in the world and is a very popular tourist destination. Here are few places to visit in Australia.
SydneySydney is the most populated city in Australia and is home to the world's largest natural harbour. There are many places to visit in Sydney such as the Sydney Opera house, Sydney Harbour Bridge, The rocks, Taronga zoo, Bondi beach, St Mary's Cathedral and many more. There are many sights and museums to visit and enjoy.
Great Barrier ReefThe Great Barrier Reef is located in Queensland, Australia and is the world's largest coral reef system. The Reef can be seen from outer space and houses a large collection of fish, turtles and corals. There are known to be 1500 to 2000 species of fish species living on the reef. It is one of the most popular tourist destinations and named as one of the seven natural wonders of the world. In recent years climate change and pollution have resulted in coral bleaching and destruction of the reef. The Great Barrier Reef committee has undertaken many steps to limit coral bleaching and destruction.
Alice SpringsAlice Springs is a dry region containing a desserts and remote aboriginal communities. The town has a population of 28,000. Alice Springs is known for its kangaroo sanctuary, The Larapinta trail, Alice Springs desert Park, Uluru/Ayers rock, the Olgas and many other tourist spots.
MelbourneMelbourne is the second most populated city in Australia. It is rated as the most livable city in the world and many tourists attractions such as Melbourne city circle tram, Queen Victoria market, Flinders Street station, Ocean road and Puffing Billy.Melbourne is also home to many carnivals the most recent being the Melbourne spring racing carnival 2016, visit this site. This carnival is known for the Melbourne cup, Caulfield cup and WS Cox plate. These are horse racing events. The Melbourne cup in particular is very popular among gamblers, racehorse syndicates and socialites. Tourists are welcome as it is an international event. Be aware that the event is held on the first Tuesday on November and tickets may need to be booked earlier.
CairnsCairns is a popular tourist destination because of its close proximity to the Great Barrier Reef. Cairns has its own scenic and entertaining locations as well. These locations include the Daintree forest, Fitzroy Island, Barron George National Park, Palm Cove, Cairns tropical zoo and many more. Some other places of interest with many sightseeing's and attractions are Brisbane, Perth, Hobart, Darwin and Adelaide. Australia being a large and scenic holds many national treasures and you will not run out of things to do and places to see in Australia.